Playing with Painter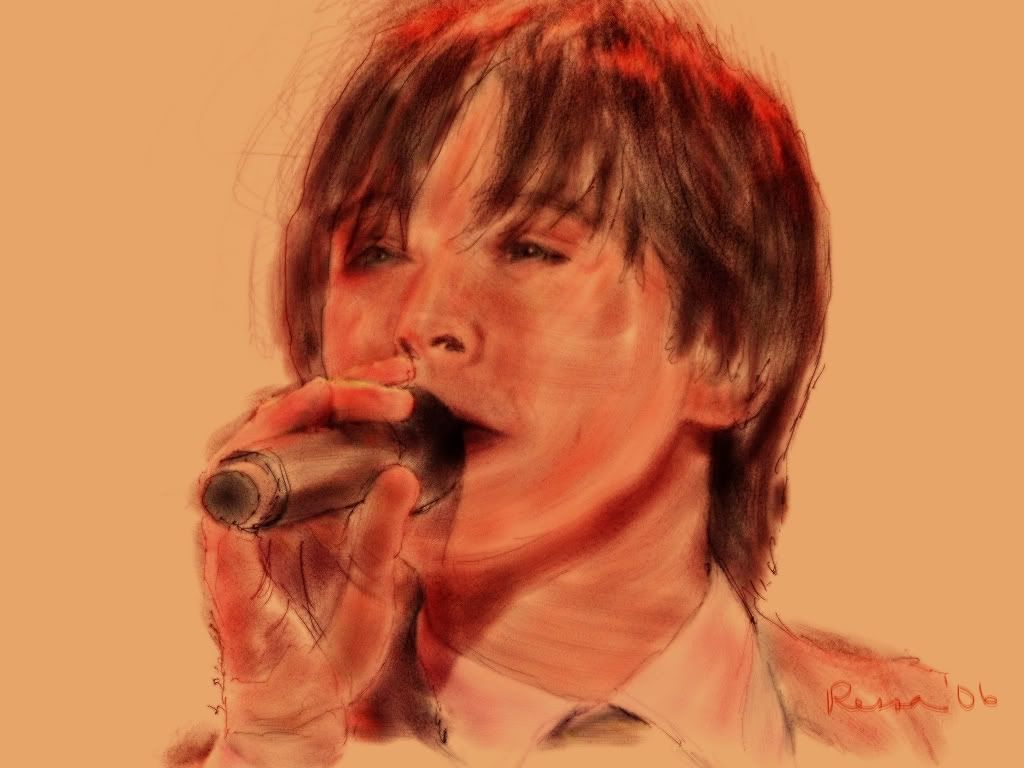 I told you guys that I took Corel Painter this last semester, didn't I? I really enjoyed the course although a few people wondered what I was doing in the class because I could already use all the other graphics apps that a designer needs and Painter is geared toward more fine arts. Well, I took it for two reasons. One was the professor. He is great and I have learned a bunch from him, the other is because I love doing illustrations and I thought Painter would be a wonderful weapon in the arsenal.
All semester I played around with learning to use the tool and the different papers, textures, media and brushes. It is an AMAZING app. You can create watercolors, pen drawing, pencil drawings, gouache, oils, acrylics...you name it and Painter can do it.
Now, why do I use Clay as a subject so much?? Coss he is beautiful er handsome.